I have idea for lottery coins 
When you run the lottery is issued 20 or 50 tickets, where one ticket cost 1 coin. Anyone can buy an unlimited number of tickets for each ticket, and everyone chooses his secret number,on ticket  which will affect the final winning ticket. After sold out all tickets performs a calculation, this will reveal all the secret numbers and owner of the winning ticket gets 30 coins. Other tickets and invested coins forfeited.
After selling the last ticket for 60 minute draw the winning ticket for a further 120 minute to start a new lottery
.
EXAMPLE 50 tickets for sale ... win 30 coins 

                    20 tickets for sale ... win 15 coins 
System Description:

After buying a ticket, you must enter your secret number to the ticket
Secret number is used to calculate the winning ticket. Is an integer from 0 to 9999 inclusive. Each ticket may have another secret number. If the secret number is not entered, you can not win and the ticket will be free for another player 
=======================================================================================
The winning ticket number is determined by a simple calculation. Add up the secret numbers of tickets in the lottery, the number of tickets in the lottery and the result is  .. for example 64987452  so winning ticket is number 6 if is result 1764595 winning number is 17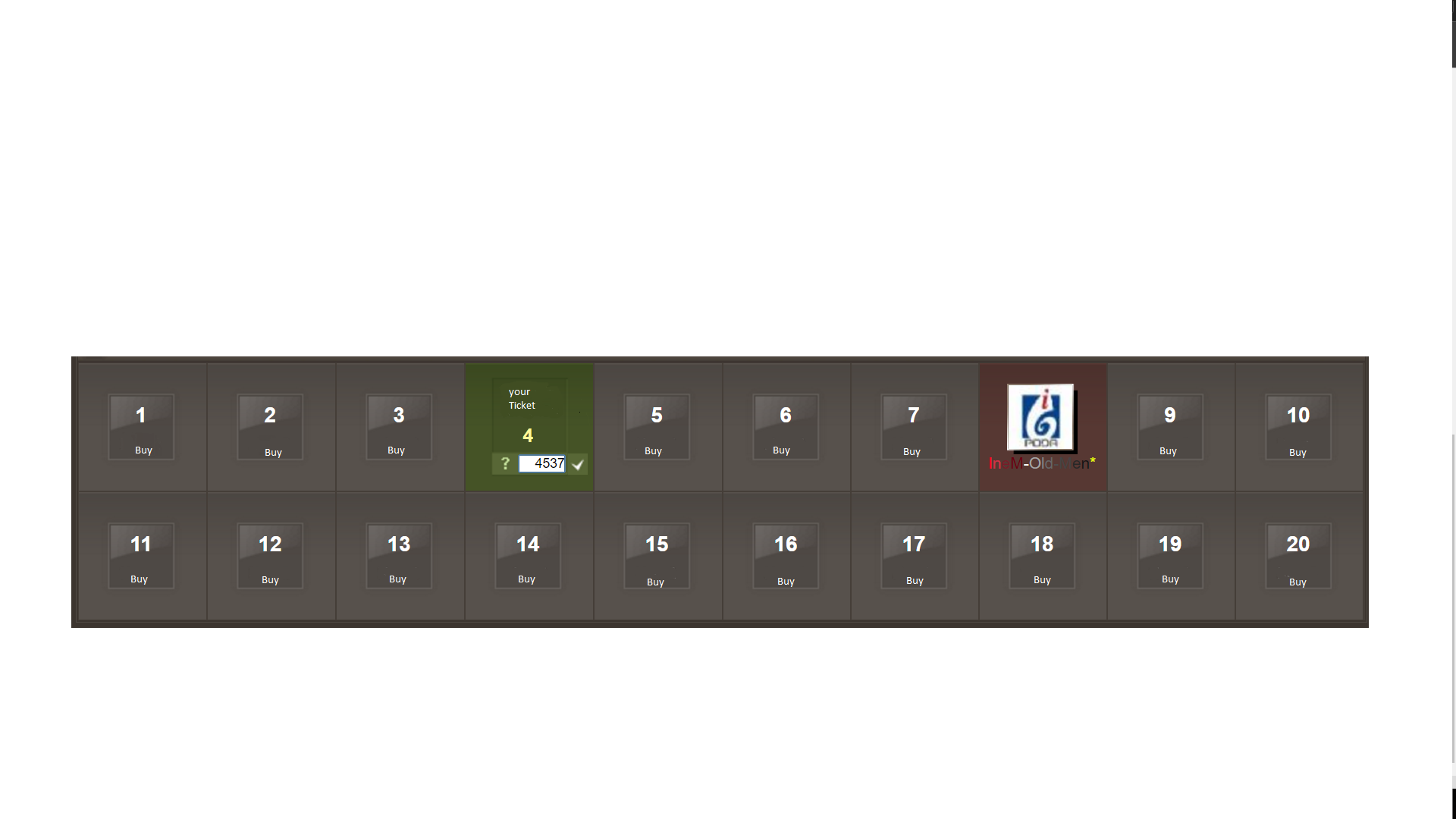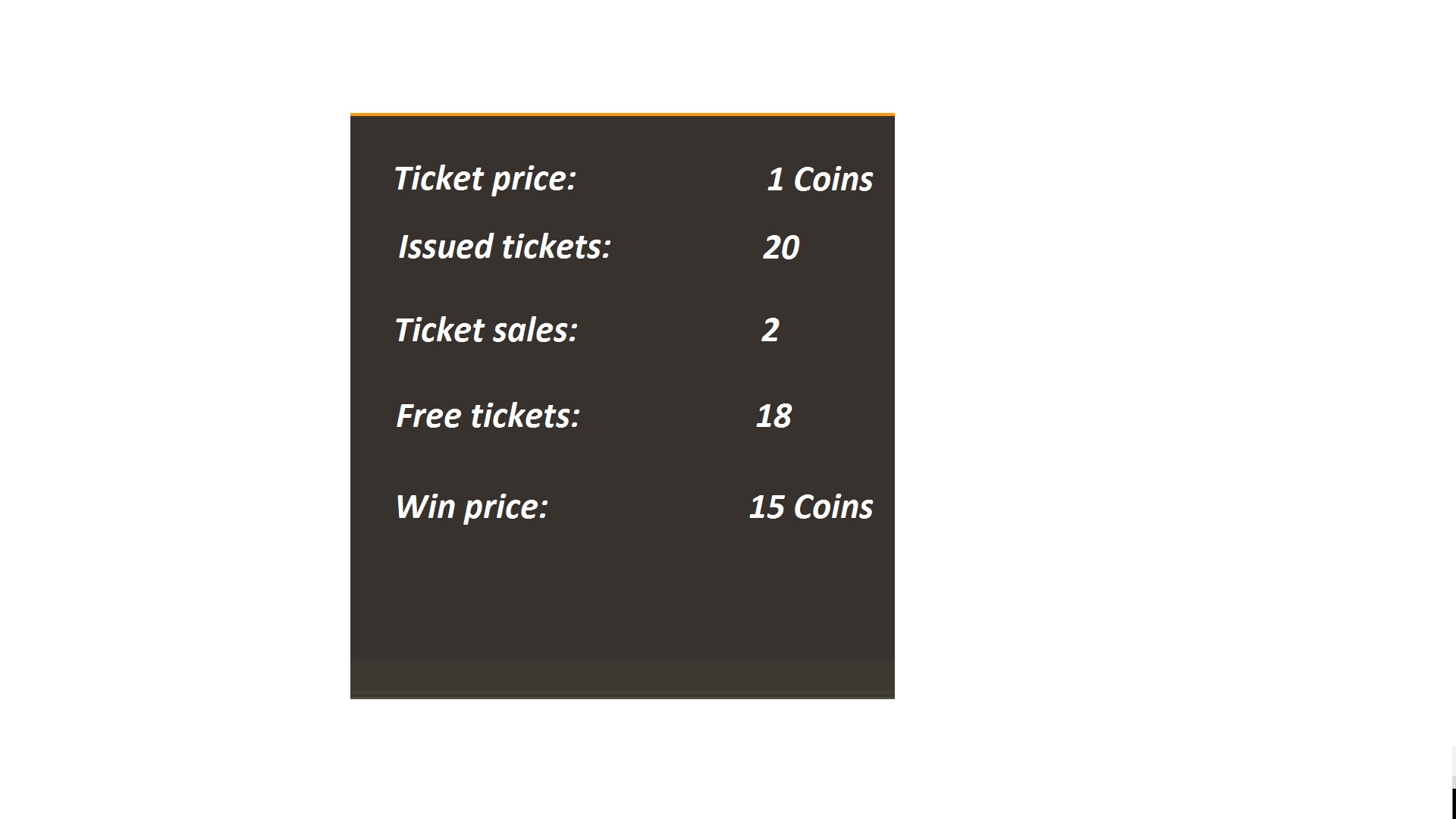 If u need more info" contact me